Don't settle for a boring Christmas stocking for your dog this year. Spoil him with these adorable ideas that he or she will go crazy over on Christmas morning.
All of these one of a kind stockings are hand made from Etsy sellers that will personalize your dogs stocking!
Our dogs are a big part of our family and we love spoiling them every year with a Christmas stocking full of goodies. ​Each dog has their own stocking, and when we have a foster dog with us, they get a special stocking too!
[All new! Updated for 2022]
I searched for the perfect dog toys, treats and fashions​​, so you ​can quickly ​fill your dogs Christmas stocking​ with only the best.
IMPORTANT: Red and green dye colored bones and treats are popular for Christmas, but I beg you NOT to buy anything that is artificially colored. These products are terrible for your dog. There are plenty of options to add color to your dogs stocking with toys and all natural bones and treats.
---
It's a Blue Christmas Dog Stocking Stuffers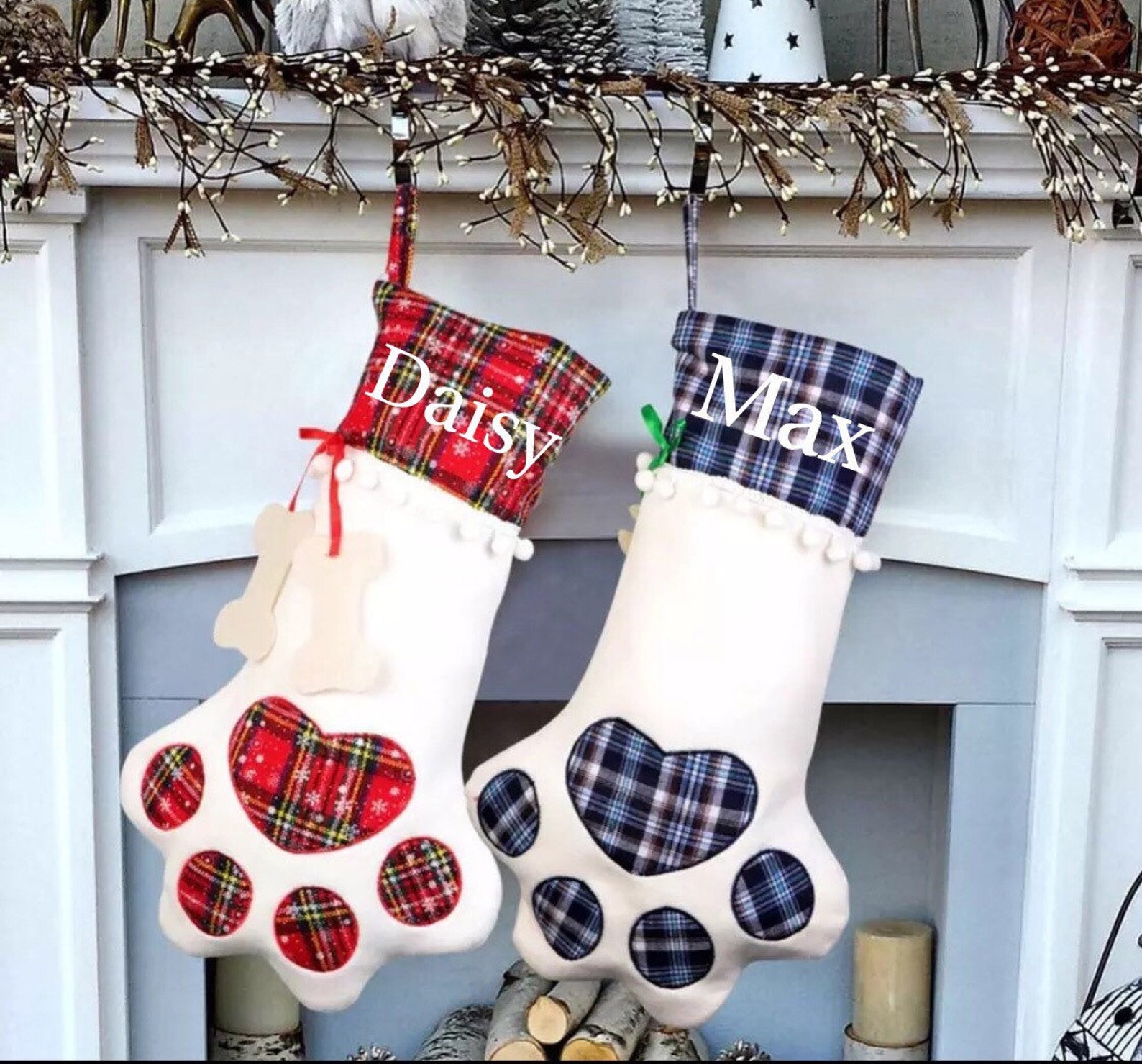 ---
The Ball Obsessed Dog – Dog Christmas Stocking Stuffers
---
The ​​​Crazy Squeaky Dog – Dog Christmas Stocking Stuffers
---
The ​​​Well Dressed Dog – ​Christmas Stocking Stuffers for the Good Looking Pup
---
Want more dog gift ideas?
---
The ​​​Power Chewer – ​Christmas Stocking Stuffers for the Dog that Loves to Chew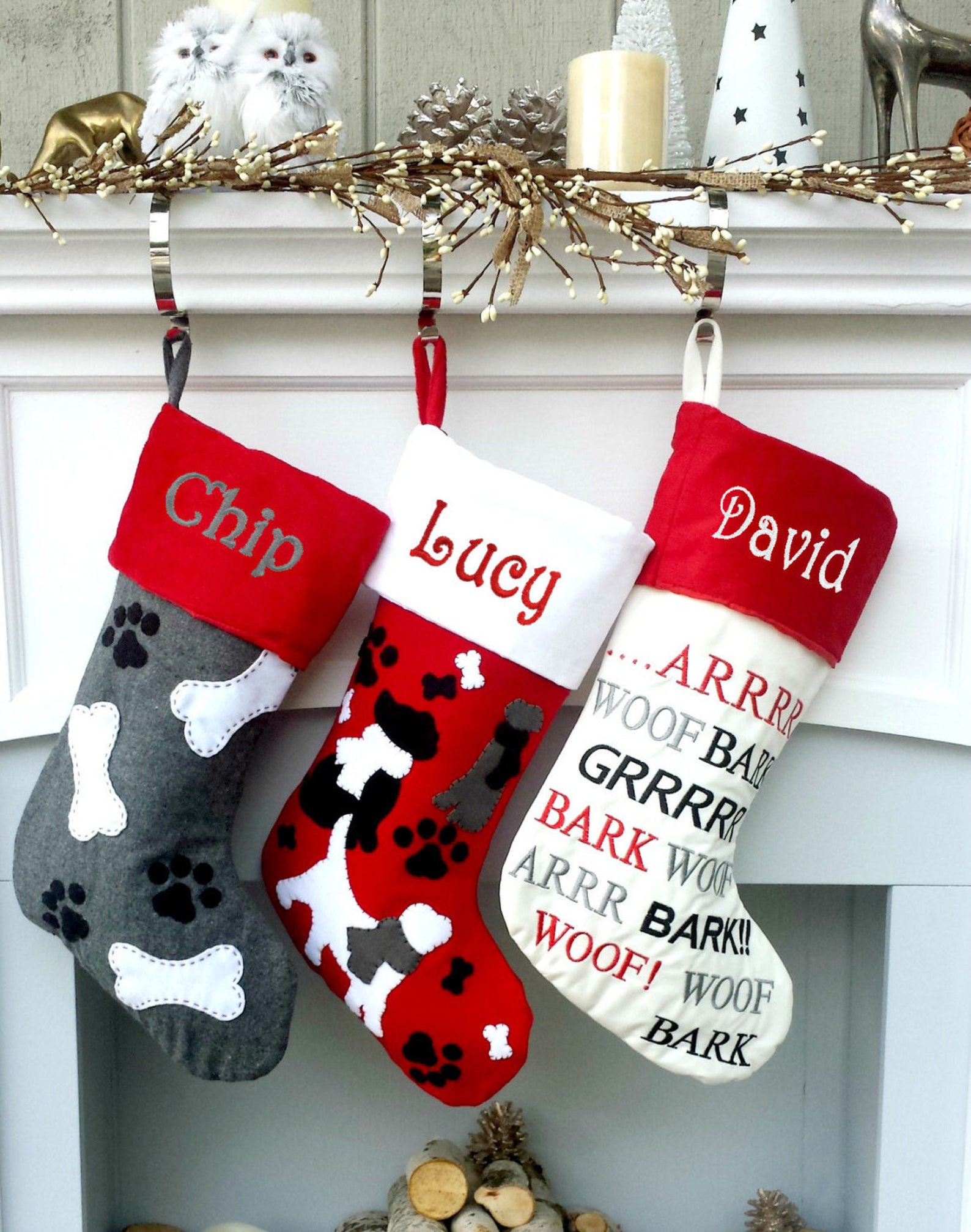 ---
The ​​​Smarty Pants Dog – Christmas Stocking and Stuffers for your Smart Dog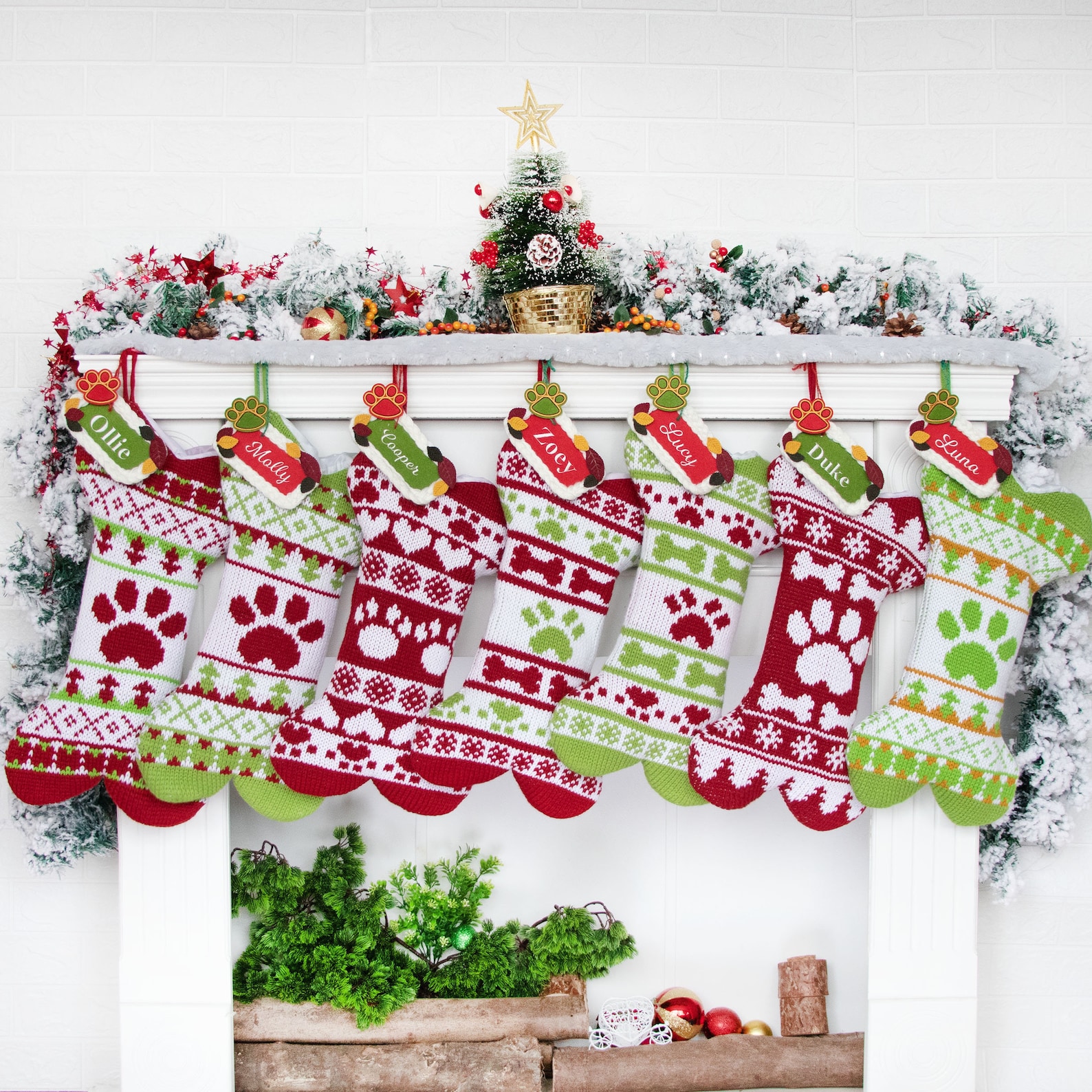 More adorable personalized Dog Christmas Stockings
I couldn't help but show off more Etsy sellers creative unique holiday stockings for your puppy or dog. These are all so cute the hardest part is choosing just one stocking.
You can personalize each stocking with your dogs name to make it even more special.
What's next?
Want more gift ideas?
Rescue Dogs 101 has an entire library of gift guides, something for everyone on your list.
Hosting a holiday party?
Make sure your dog is well-behaved and doesn't jump on your guests.
Traveling for the holidays?