Celebrate your special mom by showering her with love and one of these amazing, hand-picked dogs mom gifts.
Have fun with it this, you know she loves puppies, and anything to do with dogs, so find a dog mom gift that she will cherish forever!
I searched high and low for the most unique and special dog mom gifts that I would love to receive from my family, so I hope you enjoy them as much as I do.
Below are some more unique dog theme gifts for birthdays, Mother's Day, Christmas or other holidays.
Dog mom gifts for Mother's Day
Modern Dog Adjustable Wooden Desk Table Lamp with Touch Sensor and Night Light – This is one of my favorites… so much that I have included it in several of my gift guides.
"Reserved for the Dog" throw pillow – designed by yours truly, Rescue Dogs 101. Available in several colors and sizes. Your mom is going to love this dog pillow.
Pawprint Mini Cross-body Messenger Bag – with a 5 star rating on Amazon, your mom is certain to love this purse! Available in many colors and styles.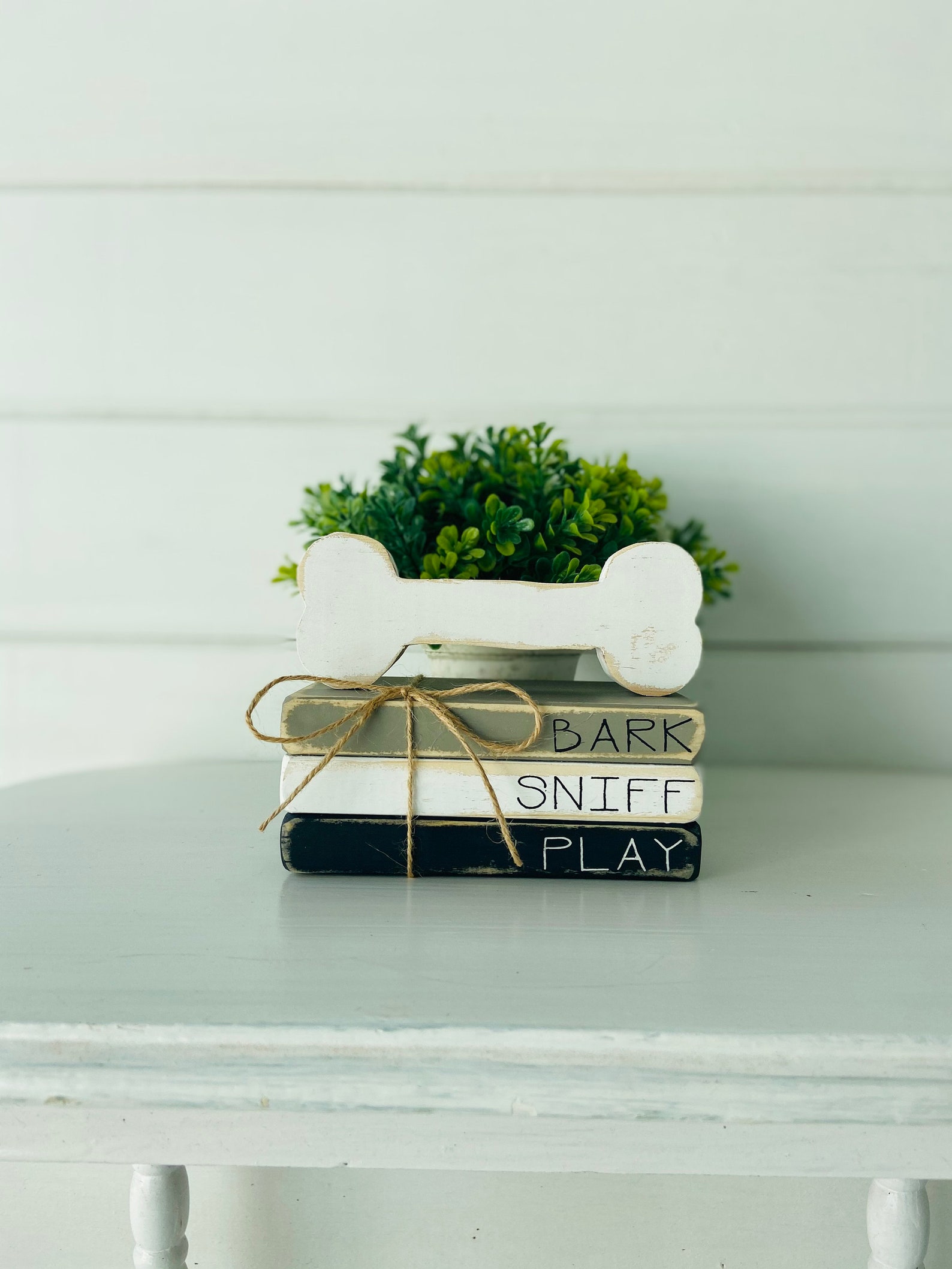 Bark, Sniff, Play Book Stack with Bone – barn house style look with the dog mom in mind.
Large Dog Travel Bag – perfect for the mom that likes to travel with her dog. This waterproof tote comes with collapsible bowls, food storage containers and flying disc.
Set of 6 Cute Puppy Magnetic Wine Glass Charm Identifiers – What mom doesn't love a glass of wine once in a while?
---
Dog mom gifts for under $10
Dog Mom Paw Print Bronze Keychain – "A True Friend Leaves Paw Prints On Your Heart". Get compliments everywhere you go with this dog theme keychain.
I Love My Dog Paw Prints Nail Art Decals –Super cute nail bling for all dog lovers!
Dog and Bone Shaped Paper Clips – New design! Cute Metal clips great for bookmarks too.
Cute Dog Shape keychain for dog moms, it's sturdy and easy to attach keys.
Puppy Dog Paw & Bone Shaped Silicone Molds – great for making ice, candy, or dog treats. What dog mom doesn't like to make her pup homemade dog treats!
Creative Haven Dazzling Dogs Adult Coloring Book – For the mom that needs to relax and connect with her inner creative side.
---
Can dog moms celebrate Mother's Day?
Of course dog moms should celebrate Mother's Day! Having a dog, or even a cat, takes love and care, you are your dogs adopted mom. You feed them, bathe them, play and take walks together, take care of them when they aren't feeling well…. isn't that what Mothers do? So yes, go ahead and celebrate Mother's Day all you dog moms out there.
Infinity Love Best Friend Dog Mom Paw Bracelet Handmade Pet Friendship Leather Cord Braided
Fur Mama Paw Print Cute Dog Mom Glass Coffee Mug – start your morning off with the adorable mug.
"Dog Mom Life is Ruff" Women's T-Shirt – available in several colors and styles. Spoil your lady with this adorable dog lover shirt.
Dog Pattern Cosmetic Bag with 14 Pockets and Expandable – This Makeup Organizer is so versatile, any dog mom will love it.
Knit Your Own Dog: Easy-to-Follow Patterns for 25 Pedigree Pooches – for the dog mom that enjoys knitting.
My Dog & I Talk Shit About You, Lemon Drop Martini Infused All-Natural Organic Soy Candle – Do you know or love one that needs just a sprinkle of snark in their lives? Then this candle is the perfect gift.
---
Dog mom gifts over $100
Dog moms deserves the very best, no matter the price! She may not want to spent the money on herself, so it's your turn to spoil her with these dog mom gifts…
Embark Breed & Ancestry Identification, Trait & Health Detection Dog DNA Test Kit – Take a deep dive into your dog's genetics with this kit.
Furbo Full HD Wifi Dog Treat Dispenser & Camera – This camera not only lets you see and talk to your canine companion, but it also allows you to toss treats to him when you're not home.
The collar that never stops tracking your dog. The Fi Smart Dog collar is the next generation of dog collar. Off leash has never felt so great.
---
What do you get a dog mom for her birthday?
A perfect dog mom birthday gift would be this paw print bracelet, a locket with her dogs photo inside or custom t-shirt with her dogs photo on it! Think of something thoughtful, something she will use with her dog or think about her dog when using it.
Matching Dog Collar Heart & Owner Friendship Bracelet – This cute dog collar with heart features a unique, vibrant pattern that complements any breed / coloring. Your dog will be a showstopper.
Handmade Mini Ceramic Doggy Succulent Plant Pots – adorable way to add a few succulents, or cactus to your desk or shelf.
Dog Soft and Cozy Fleece Throw Blanket – Does your mom love curling up in a warm blanket to watch her favorite TV show with the dogs?
---
Personalized dog mom gifts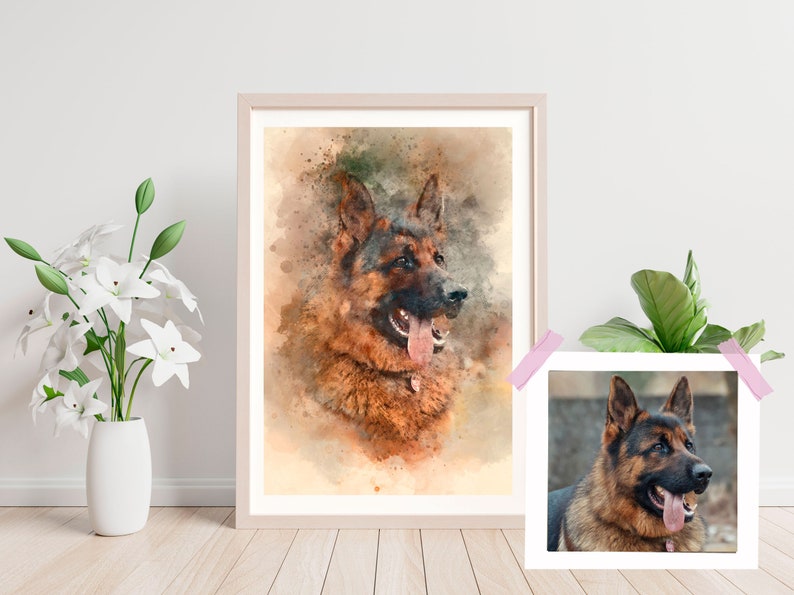 Custom dog portrait – have this beautiful artwork created for your dog moms love of her life, her dog!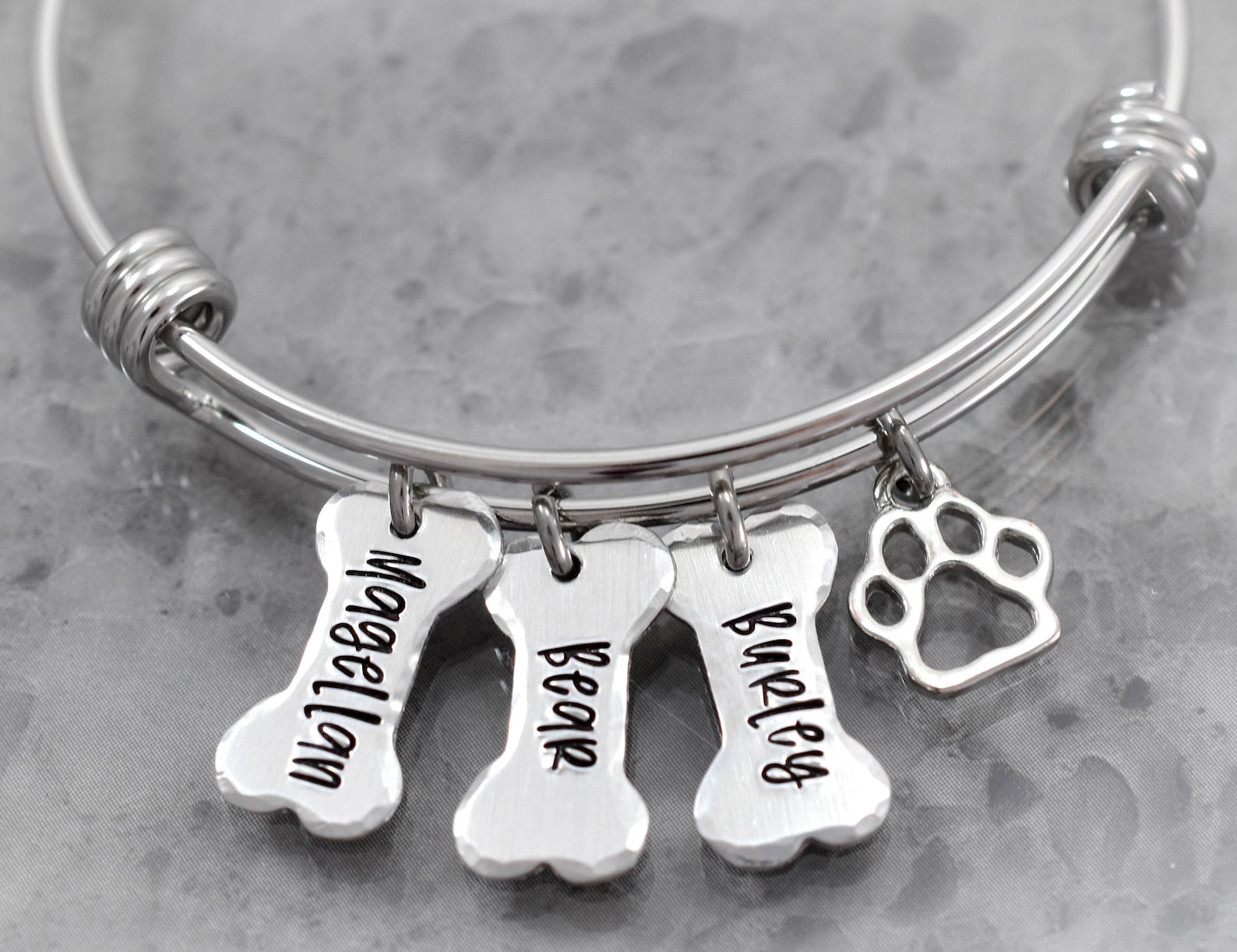 Personalized Dog Bangle Bracelet – Dog Mom Bracelet – Paw print and dog bones with dogs names engraved.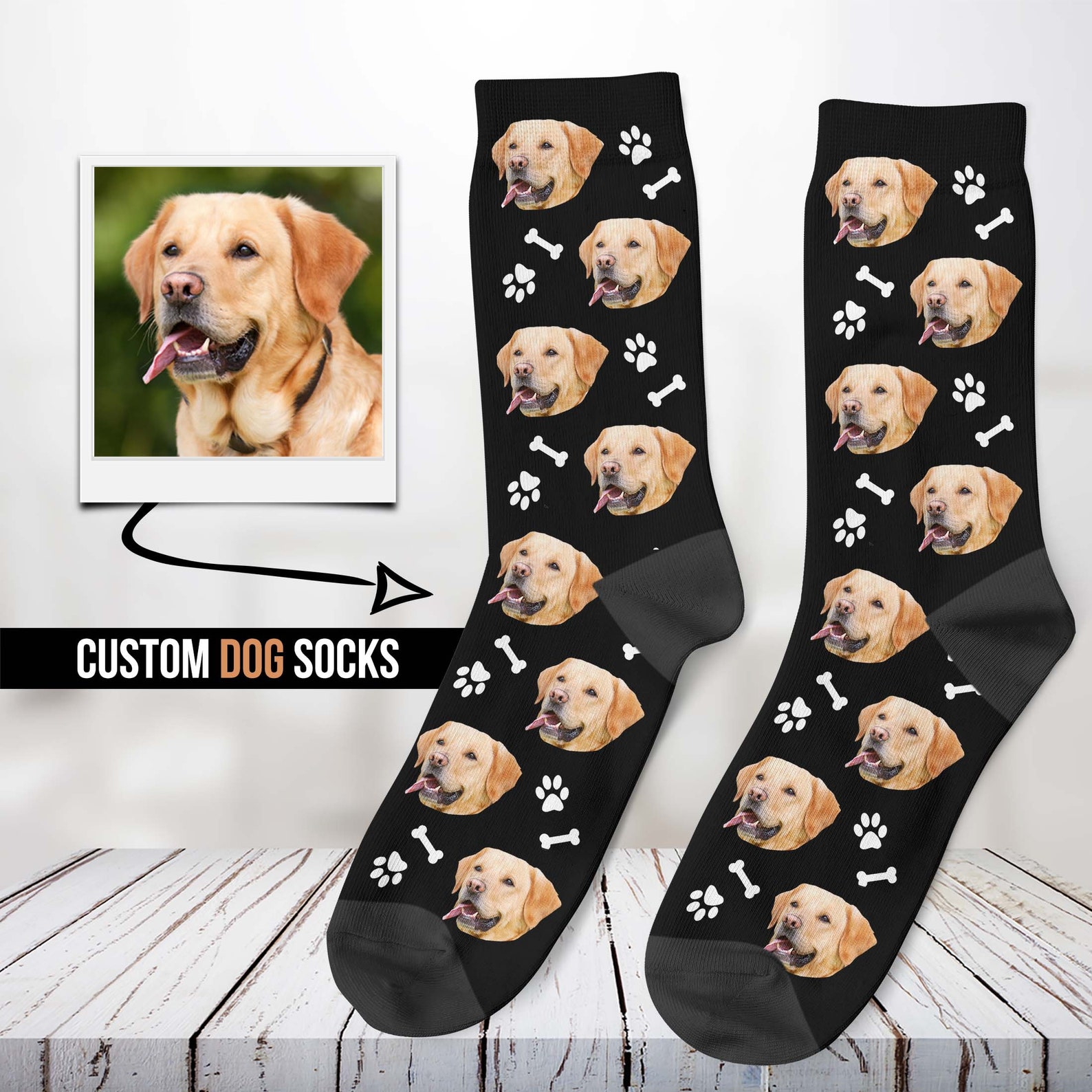 Custom Personalized Dog Photo Socks – your dog mom is going to love these adorable socks with her dogs face all over them!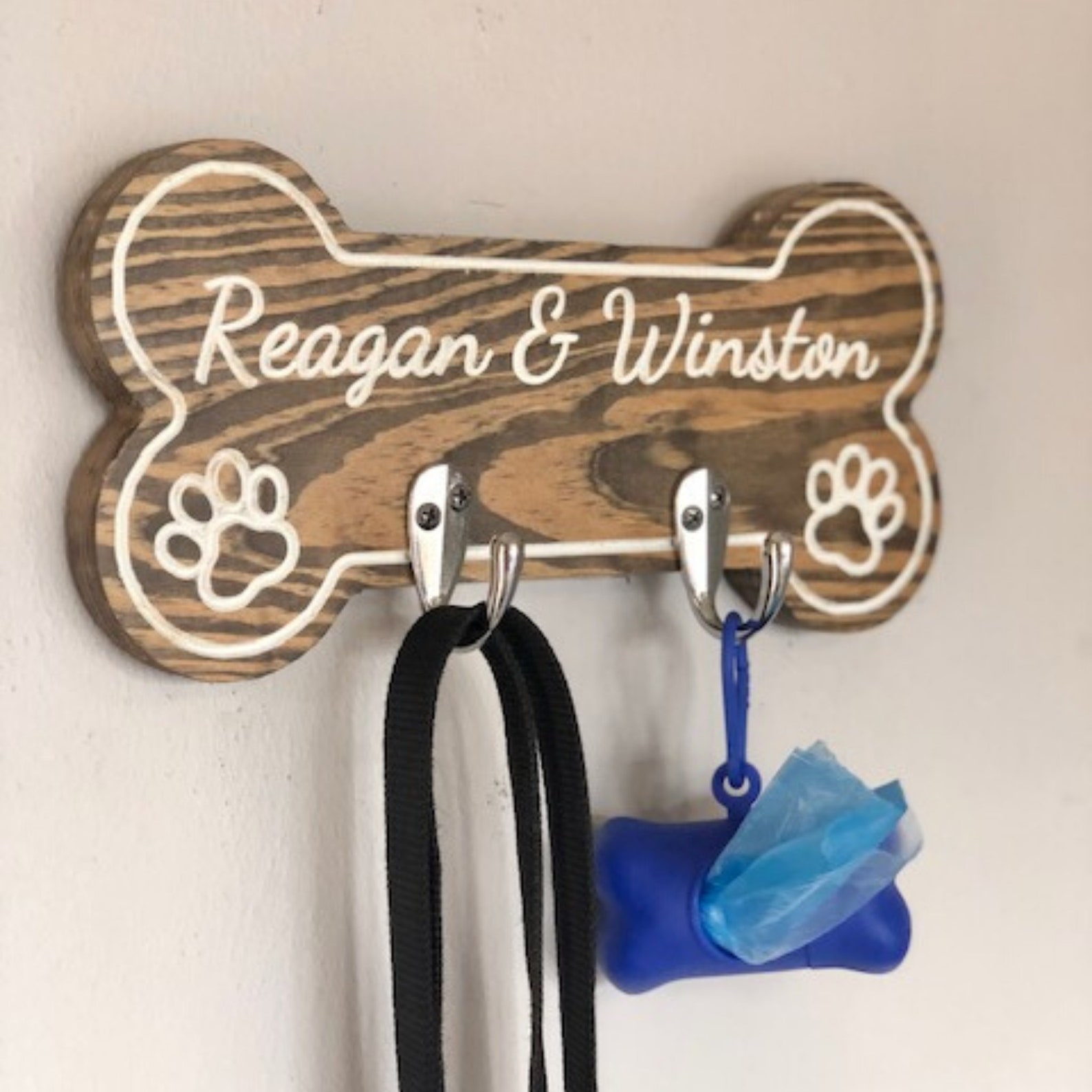 Personalized Dog Leash Holder – this would be adorable in any home. Solid wood, engraved with your dogs name and pawprints.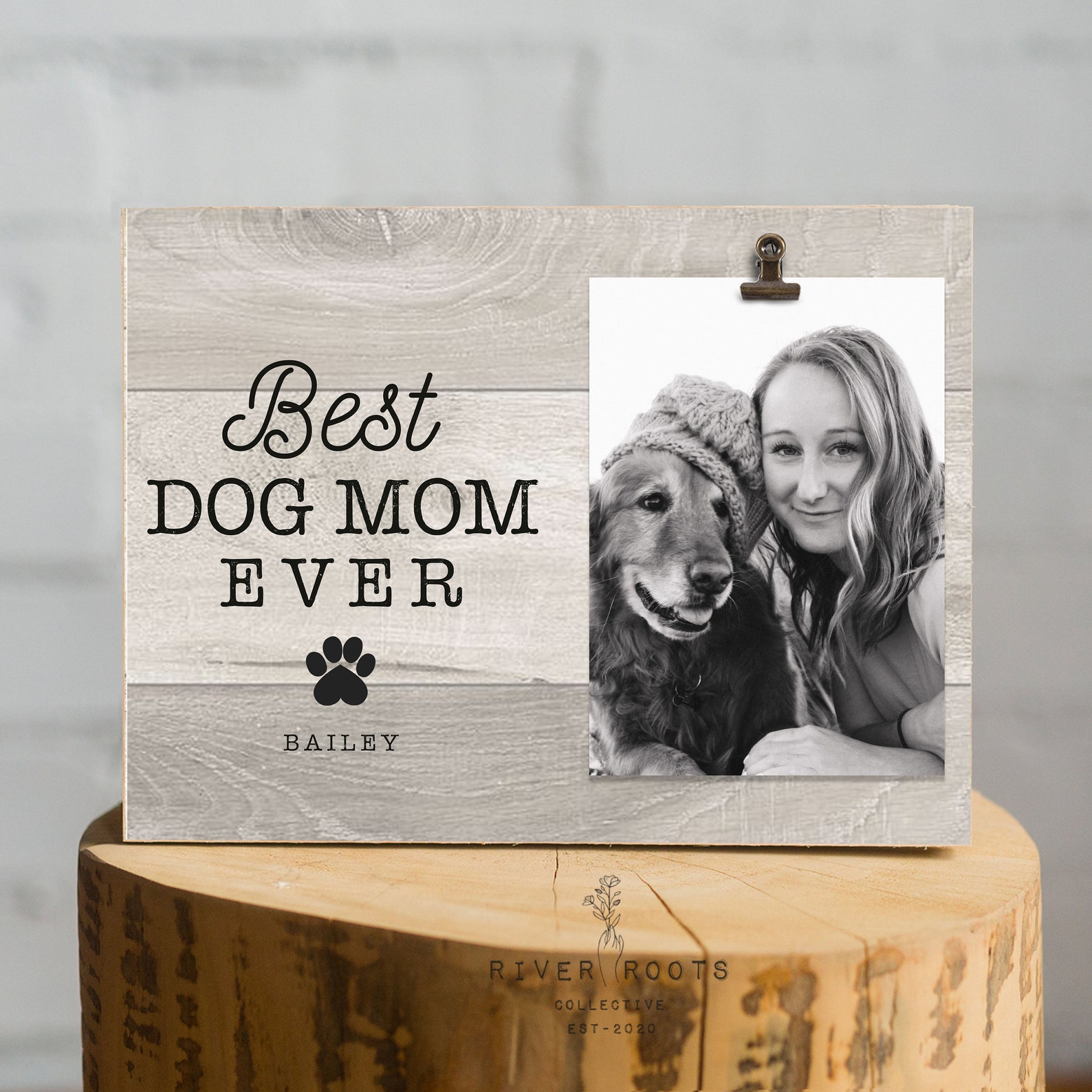 Personalized Best Dog Mom Ever photo frame. Handmade on wood, a great way to showcase your dog mom.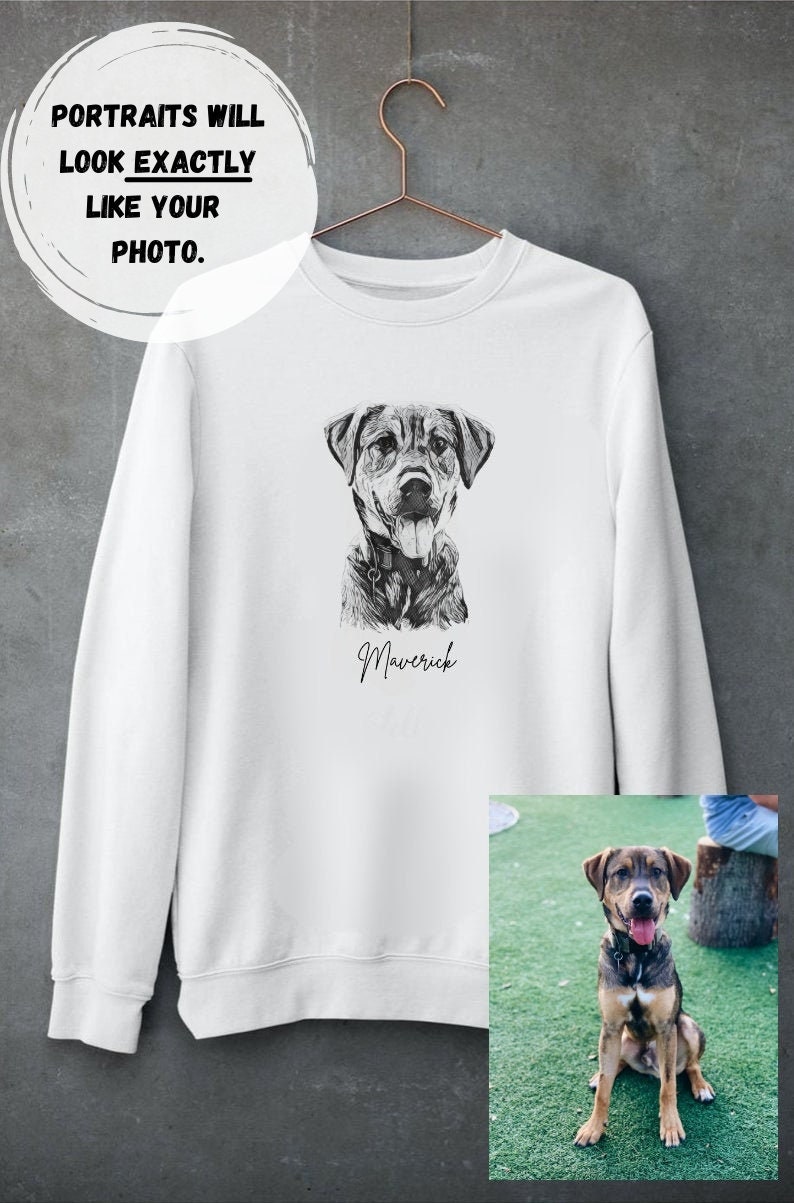 Personalized dog portrait sweatshirt – your dog mom is going to love this thoughtful gift.
Want more gift ideas? Check out our gift guide library full or dog lover gifts.
Remember dog moms deserve the best, don't settle for anything less. Our dog mom gifts where all hand picked by this dog mom, so rest assured your mom will love them too.
By the way, rescue dog and foster dog moms… hold a special bond with their dogs that can't be broken. If you are looking for rescue dog specific gifts, check out this rescue dog gift guide for even more ideas.